10.07.2015 / UK News
JJ Rhatigan & Company BIM Team to present at CITA Better Building Series
JJ Rhatigan & Company BIM team will present at the CITA Better Building Series: 'How Technology supports Level 2 BIM compliance' taking place at the Radisson Blu Royal Hotel, Golden Lane, Dublin on the 16th July 2015. The series is designed to assist companies in successfully delivering BIM Level 2 projects.  The imminent 2016 Level 2 UK BIM mandate will also be discussed.  Key JJ Rhatigan & Company speakers include:
Tom Brennan
Quality and Environmental / Bid Manager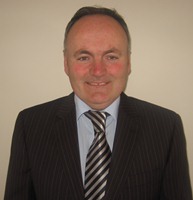 A key member of the JJ Rhatigan & Company BIM Team, having progressed from Site Engineer to Project Manager, Contracts Manger and now Quality and Environmental / Bid Manager, Tom Brennan has a strong appreciation for collaborative working through BIM, ensuring our philosophy of Zero Snags / Zero Defects at Substantial Completion is achieved. As Quality and Environmental / Bid Manager, Tom has over 23 years' experience in the Construction Industry both in Ireland and the UK, and lead the early adoption of BIM at JJ Rhatigan & Company.  Overseeing the implementation of BIM at Design and Pre-commencement stage, Tom is involved in linking BIM to the project Construction Administration Phase for submittals, construction models, drawings and schedules. Tom has delivered numerous large-scale projects for both Public and Private sector clients across a range of sectors including Commercial, Industrial, Retail, Hotel and Leisure, Residential, Healthcare, Educational, Municipal, and Heavy Civil Engineering Works always ensuring the delivery of projects to exacting Quality and Environmental standards, to programme and within budget without compromising on Health and Safety.
Michelle Fahey
BIM Implementation Manager

Michelle is responsible for implementing the adoption of BIM, including supporting and evaluating software for BIM, managing the training of BIM software across the business and ensuring a high level of competency is maintained, as well as assisting teams in BIM project setup. As JJ Rhatigan & Company is committed to carrying out BIM to Level 2 maturity to the PAS1192-2 Standards, Michelle is in charge of enforcing BIM documentation and workflow processes which include taking on the control of the Project Information Management role during construction, the control of the Common Data Environment, facilitate and ensure collaboration and provide information in the correct formats and validating same before handover to the client. Michelle brings over 13 years' experience as Project Manager in the Construction Industry to the JJ Rhatigan & Company BIM Team, working across a range of sectors from Commercial, Mixed Use Developments to Leisure Centres and Residential projects.
Further detail on the Better Building Series: CITA