21.06.2019 / Main Category
Thinking big with Leeside drive
JJ Rhatigan & Company is gearing up to start several projects in the Cork region over the next six months. Securing a number of commercial and hotel projects together with the Social Housing Bundle 2 PPP means that we expect to grow our workforce by 70% bringing its staff directly employed in our Cork office to almost 60 with up to 400 sub-contractors.
Since opening our Cork office six years ago we have been extremely busy establishing our presence and completing projects across a range of sectors. These include five primary and secondary school projects in and around Cork city, a major research centre in Ringaskiddy, as well as private sector projects in the hotel, food and pharma / life science industries.
In Spring of this year, the company completed the construction of a 162-bedroom Maldron Hotel on South Mall for the Dalata Hotel Group and is currently working on a 43,000sq ft. student services building at UCC due to be completed next month.
With over 65 years' experience of carrying out work in both the public and private sectors, our client focused strategy has resulted in a portfolio based on repeat business and strong client referrals.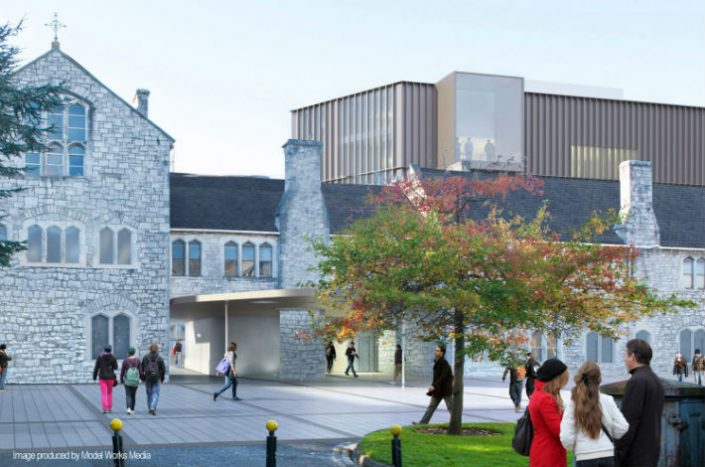 People
Our senior management team in Cork, led by Regional Manager, John Coen, Commercial Manager, Damian Clifford and Senior Contracts Manager, Andrew Pickles, coupled with our robust and trusted, local supply chain will ensure the delivery of our current workload and new projects as they are secured.
The values of JJ Rhatigan & Company remain the same as when the company was established in 1952. We are a construction services company and people continue to be the most important element of the business and their safety and wellbeing is paramount to us. A safe construction site is an efficient and productive construction site and this is embedded in our company culture.
Attracting and retaining the right people is at the heart of our operations. We are currently strengthening our team in Cork and are always looking for the right people to join our team.  As a company we are team focused with project teams working together from start to finish so our people have ownership and pride in delivering completed developments more often than not ahead of time and under budget.
Technology
Maintaining success in our industry involves embracing various forms of off-site construction and digital techniques, two areas of technology which we see are driving our growth, ensuring efficiency on our projects, delivering improved client satisfaction as well as helping us to win a steady stream of innovative and exciting projects.
Embedding digital construction into the operations of all projects across the company is paramount for JJ Rhatigan & Company and we will continue to invest in transformative technologies and initiatives.
Collaborative approach
In the past 12 months we have seen a lot of opportunities developing for JJ Rhatigan & Company in Cork. Until recently the economic recovery had been focused in Dublin, however we are now reaping the rewards of our targeted approach in the Cork region and see huge potential in this rapidly expanding city.
We take a strategic approach to areas of growth and investment and the significant growth in the area of pharma, and more recently biologics in the Cork region places these as target sectors for JJ Rhatigan & Company. Our collaborative approach together with our dynamic management processes means that regardless of the sector we can work with flexibility and efficiency for our clients.
Ger Ronayne and the senior management team are very interested in performance. Great results are inevitable when the culture in the company is right. When our people know that what they do is valued and appreciated and that their role is important to the company's success their creativity increases and they are motivated to do their best work for JJ Rhatigan & Company.
Sustainable Growth
Our turnover is growing consistently year on year and steady sustainable growth is the company's objective. We are in construction for the long-term, to nurture collaborative relationships with existing and new clients and to copper fasten partnerships across our supply chain. Our collaborative work culture, dedication to innovation and technology together with our client centric focus is and will continue to be the key to our success. Fundamentally our business is about building relationships for long term mutual gain.