30.08.2023 / Main Category
Project Completion – Residential Care Centre, Tuam, Co. Galway
The new Health Service Executive Residential Care Centre in Tuam, Co. Galway consists of the construction of a new 50 Bed Residential Care Centre on a site of 1.35 Ha. comprising of a 2-storey courtyard building hosting 2 households of 25 beds per floor – including 10 Dementia dedicated beds – and adjoining services and community day-care wings. Numerous sustainability elements were integrated into the project's design such as air source heat pumps, solar PV panels and electric vehicle (EV) charging stations.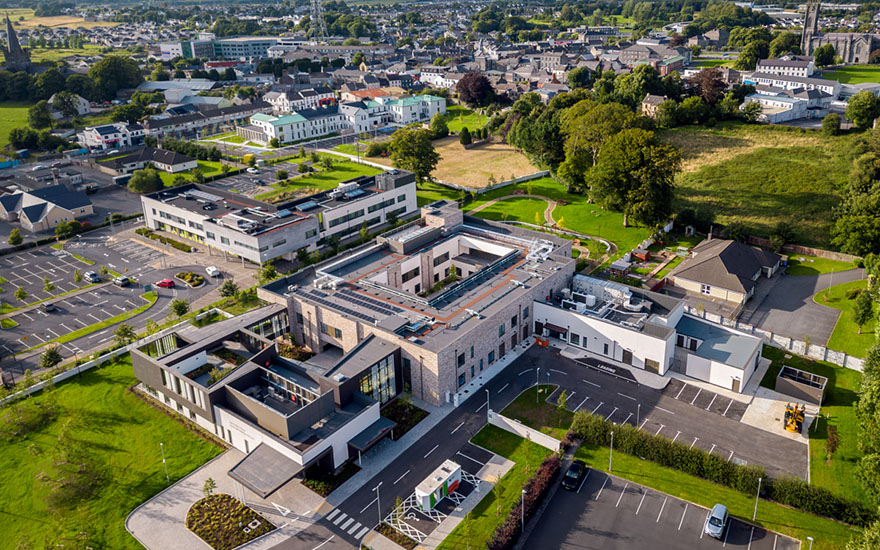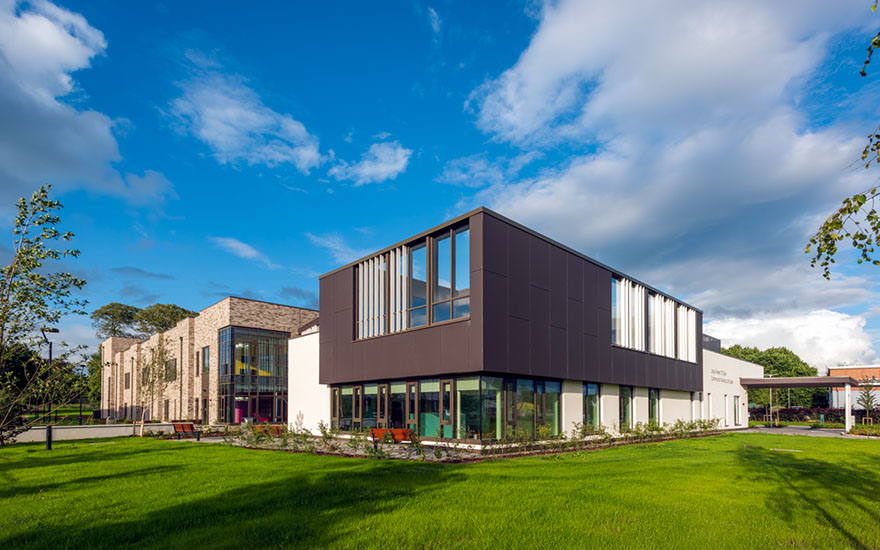 From the outset, this project has been incredibly positive for the community, creating massive employment within the area as well as engagement with local schools through site visits to explore potential for careers in construction. The facility is now able to cater for twice as many residents compared to the older care centre. This will be paramount in providing dedicated care for high dependency units serving the needs of North Galway communities.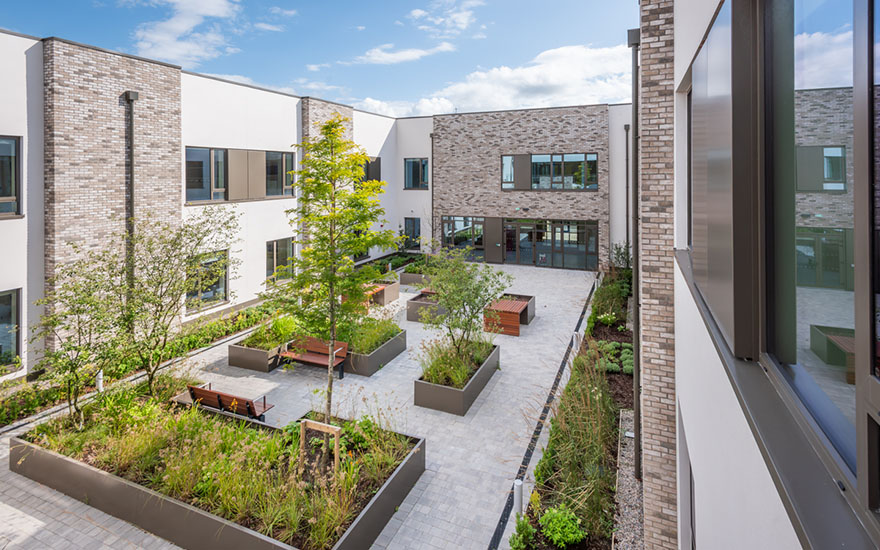 Despite global challenges such as COVID-19 lockdowns, Brexit, and the Suez Canal blockage, the successful completion of this high-quality project was helped made possible by fully utilizing various digital tools such as Autodesk cloud-based construction management platform BIM 360. OpenSpace also played a crucial role in capturing comprehensive 360-degree images of all project spaces throughout the construction phase.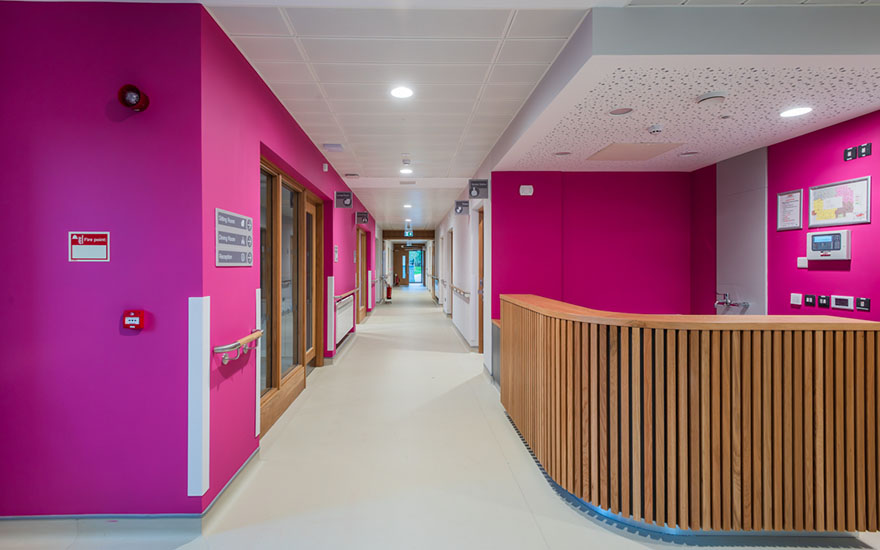 Surpassing its initial objectives, the final product was completed to the highest standards. It will allow residents to enjoy numerous spacious, colourful communal spaces and externally landscaped areas. The comprehensive site landscaping has flourished and become well-established as the project advanced. This enhancement harmoniously complements the building's facades. Altogether, the project represents a substantial improvement to the Sean Mulvoy Road streetscape. 
Numerous factors played a pivotal role in the project's success. Firstly, its exceptional design was a key factor, thank you to the incredible team at COADY Architects for their tremendous work and to the local trust who provided additional local funding. Secondly, the project benefited from the expertise of a reliable supply chain, which delivered high-quality materials and workmanship, contributing significantly to the project's superior finish. Finally, a huge thank you goes to our experienced site teams who led and executed the project from start to finish, bringing their wealth of experience in delivering high-end health-related projects and ensuring construction excellence.