24.07.2023 / Main Category
Project Completion | Advanced Building Solution for IDA Ireland at IDA Business & Technology Park, Cork Road, Co. Waterford
This project involved the construction of a new Advanced Building Solution which is a 3,640sq.m., two-storey building consisting of Category A level offices and light industrial / production spaces, designed to achieve LEED Silver certification. Works also include a vehicular / pedestrian entrance, signage, new timber post-and-rail boundaries, car parking, cycle shelters, landscaping, gas skid, underground Fire Fighting Water Storage Tank, Rainwater Harvesting Tank, ESB substation, switch room, access road and all associated site works. The greenfield site is well serviced and is in close proximity to several existing industrial and commercial units within the IDA Park.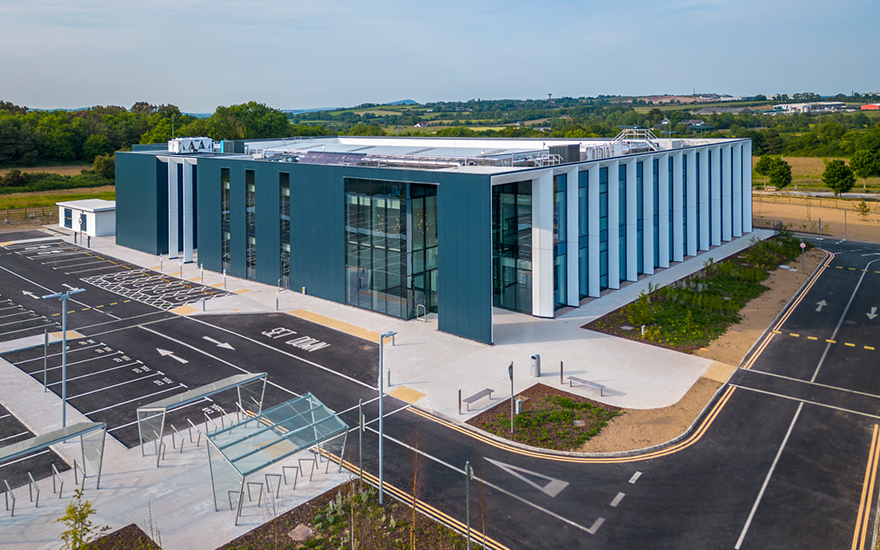 Despite several challenges presented by the COVID-19 pandemic and the Ukraine/Russia War in relation to the external supply chain, we began work on site in March 2022 and completed the project in May 2023. Thanks to careful planning and adequate resource allocation, we were able to tackle multiple work fronts simultaneously and deliver a fast-track development.
Delivered with a minimal impact on the local businesses and residents, this project exemplifies how we pride ourselves in respecting the communities we work alongside. Our close interaction with adjoining businesses, allowed us to communicate our upcoming works and ensure smooth day-to-day operations. There was a significant interface with utility providers to ensure that all services and facilities were kept operational too. We are always delighted to support local subcontractors on our projects, and this was no different here, with relationships forged with Hickey Fabrication for handrails and balustrades as well as Doyle's Concrete.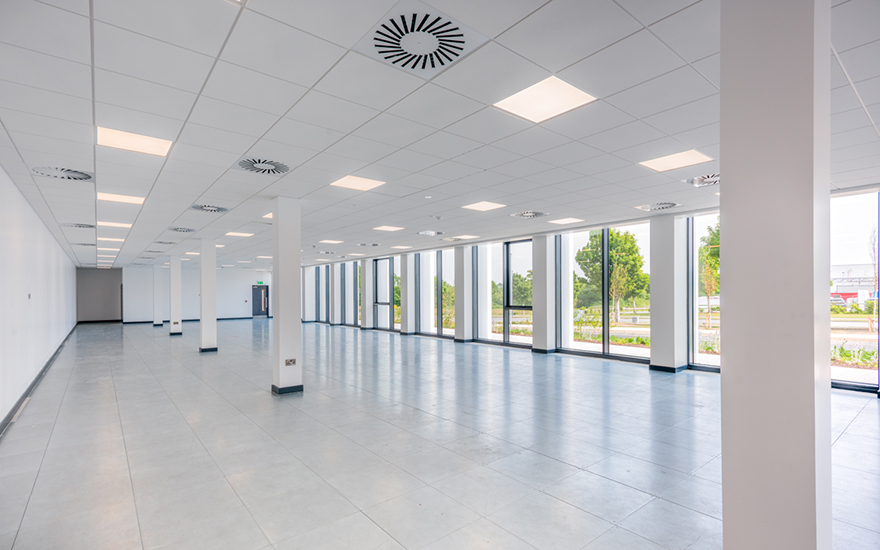 We believe that taking care of the environment is our responsibility where we successfully implemented and executed a stringent waste management plan in line with our LEED silver target. LEED compliance was managed by RPS.
We are delighted to announce this project was completed on time and on budget, and we couldn't be prouder of our team's superb effort and delivery. With no discernible challenges, this achievement is a testament to our excellent JJR project team, Gearoid Cox (CD), Shane Kennedy (PM), Jason Flynn (PQS), Dean Hallinan (FM), Robert Wilson (SE), Damien Forde (M&E) and our great rapport and communication with our Client, IDA Ireland, Employer Representative, Arup and our Design Team partners, including Fewer Harrington & Partners, RPS and GSP Fire.