20.01.2022 / Main Category
New Advance Office Building for the IDA in Sligo
The Finisklin IDA Industrial Park is located 1.8km from Sligo Town.  The new advanced building provides an open plan of Grade A office space in two wings over three floors that is linked by a central reception, stairs & lift and welfare facilities.  The impressive three storey detached building extends over a total of approximately 4,500m2 and can be accessed by adjacent National Roads, the N4 (Dublin – Sligo) and the N16 (Sligo – Fermanagh).
For this project JJR was able to offer a management team with over 20 years of experience working together.   This was of great significance as relations from past projects were in place with regards to working with the supply chain partners (Roofing and Cladding, Ardcarne Landscaping, Connaught Contracts (Groundworks), Tim Kelly Mechanical and Electrical).  These excellent relationships and working experience proved very useful as during this project challenges such as Brexit and the COVID-19 pandemic affected the build.   Despite the imposition of two periods of lockdown and Brexit, our project management team worked closely with the Client and their representatives to ensure that the final agreed completion dates were met and that the overall quality of the finished project was in no way affected.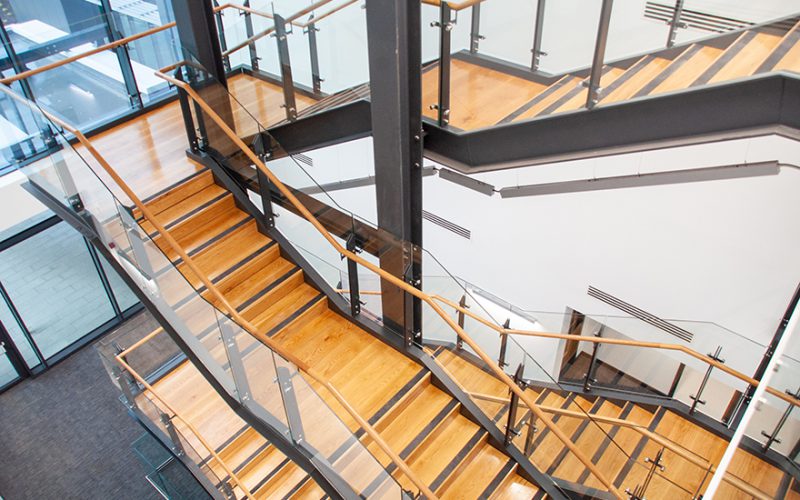 This building achieved LEED certification. The facility offers e-car spaces, bike storage and electrical charge points whilst the building itself is equipped with solar panels, Photovoltaic cells and Thermal panels.  The project was also undertaken with environmental caution as the retention of two mature trees were mandatory in the client's brief.
Technology such as BIM 360 was crucial throughout this project.  BIM 360 gave the team a cloud system that allowed for all office-based documents and data to be viewed on the construction site using an iPad, to allow quick access to submittals, O&M's, warranty information, etc.  BIM 360 was also used in the handover of the Final Safety File.  The Final Safety File was available online in advance of project completion with softcopy on discs issued to the Client for their use in the operation of the facility.  This was key as JJ Rhatigan could accommodate demonstration and help with trouble shooting, when necessary, in the final handover. The project was completed in November 2021, the beautiful design is down to the work of Fewer Harrington & Architects and in total cost €12.2 million. The expectation of the client was exceeded by JJ Rhatigan and the project as a whole was a huge success as it was delivered 3 months ahead of schedule and on budget.