01.11.2021 / Main Category
JJ Rhatigan & Company Appoints New CEO
Originally published in Irish Building magazine
Following a period of substantial growth over the past five years JJ Rhatigan & Company is expanding its senior team with the appointment of Ger Ronayne as Chief Executive Officer (CEO) to continue the delivery of an ambitious pipeline of future projects.
Padraic Rhatigan will continue as Group Managing Director and Chairman of JJ Rhatigan & Company and the other companies within the Rhatigan Group.
Padraic became the second-generation leader of JJ Rhatigan & Company, following in the footsteps of his late father, John J Rhatigan. He has innovatively led the group to success with a move into the development field in the 1990s and expansion into new sectors and geographical regions with offices throughout Ireland and in the UK. During this time, the business has grown substantially and now directly employs in excess of 420 people. The company also has a substantial number of suppliers and subcontractors which it works with on an ongoing basis.
Speaking about the new appointment of Ger Ronayne as Chief Executive Officer (CEO), Padraic said; "Ger's vast construction delivery experience, his leadership qualities and innovative thinking, coupled with his practical approach and collaborative skills will guide JJ Rhatigan & Company in its next phase of development and success".
Newly-appointed CEO Ger Ronayne, who has been working with JJ Rhatigan & Company for 23 years, joined the company as a Senior Engineer in 1998. He has most recently served as Chief Operating Officer. In this new role, Ger will continue to lead areas of the business for key clients and, as CEO, will lead in the formulation and development of strategy and organisational capability to ensure the ongoing success of the Building Contractor.
Ger noted that "There is a great sense of legacy within JJ Rhatigan & Company and a strong sense of pride that is shared right across our team. I am personally and professionally delighted to move into this pivotal role at such an important and transformative time for the overall construction industry".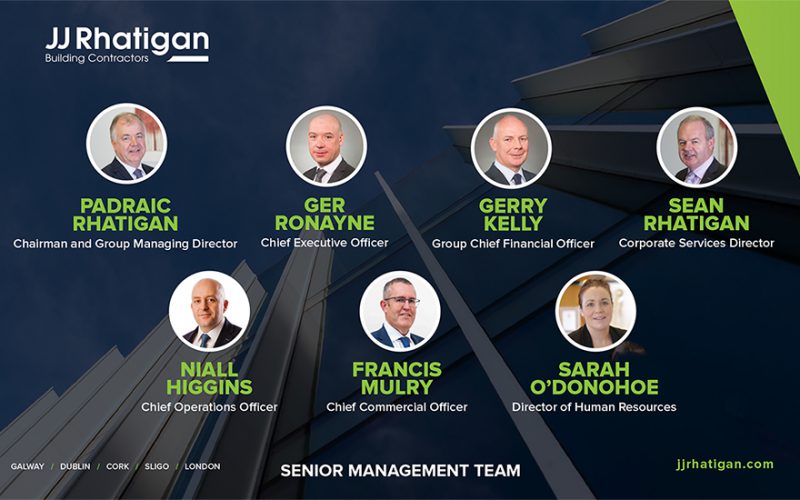 This appointment, together with other significant management progressions will position the Tier 1 Main Contractor to avail of large-scale opportunities over the next five years particularly and also into the long-term future. With a new senior management structure now firmly in place, JJ Rhatigan & Co reaffirms its commitment to the collaborative delivery of quality projects across all sectors, and an enhanced focus on reducing the environmental impact of both projects and business activities through the adoption of emerging technologies and continuous improvement.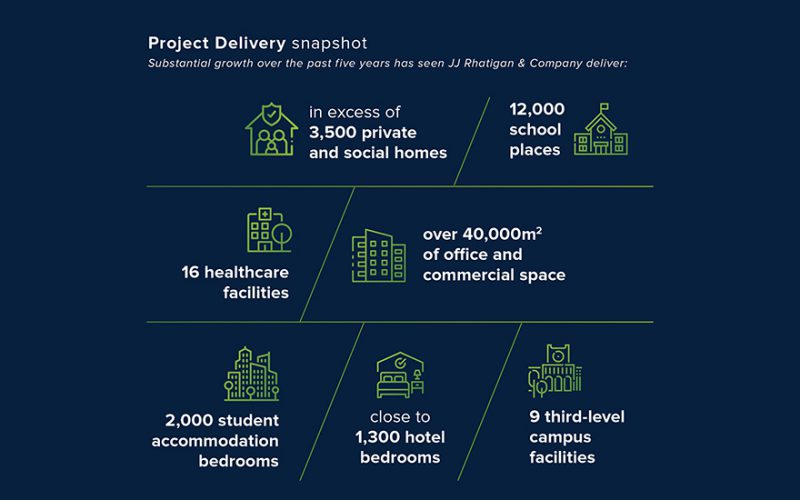 Continue reading: New CEO appointed to JJ Rhatigan & Company | Irish Building Magazine.ie | Ireland's Leading Construction News & Information Portal