17.01.2020 / Industry News
JJ Rhatigan – finalist in multiple categories for the Irish Construction Excellence Awards 2020
We are thrilled to be a finalist in multiple categories for the Irish Construction Excellence Awards 2020.
The winners will be announced on Saturday, November 7th.  Being shortlisted is all down to the great teamwork within our own Project Teams and the strong collaboration with our Clients and Design Teams so let's hope we go on to win on the night.
Read more about our shortlisted projects.
Gardens International, Limerick
Category: Commercial Over €10 million
Client: LCO Enterprise Development Company Limited
Lead Architect: Carr Cotter & Naessens Architects
Contract Value: €22 million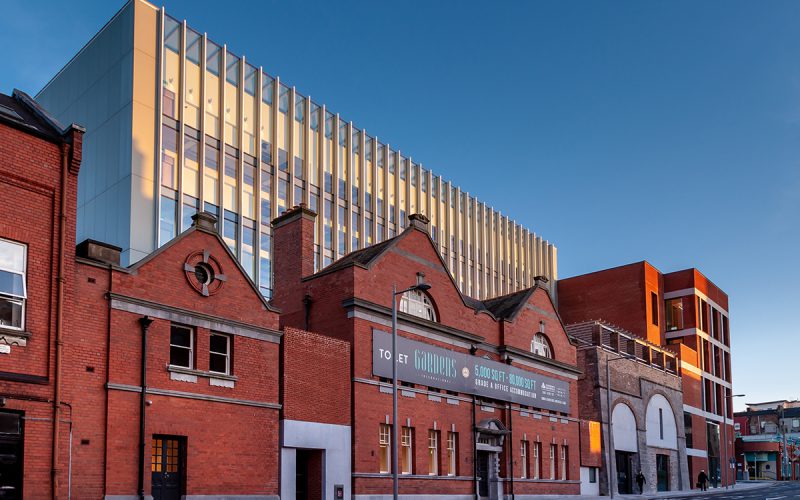 JJ Rhatigan, one of Ireland's leading construction companies, is proud to have successfully delivered Gardens International for our client, Limerick 2030.
Located in the heart of Limerick City, the project mixes the stunning architecture of the early 19th Century Roches Hanging Gardens with a gleaming new building to the rear, to form a brilliant architectural blend that sets a new standard for the city and region.
Taking inspiration from Roche's vision – and honouring Limerick's international entrepreneurial heritage – Gardens International will ensure that a site, that once astonished local and international visitors, will once again be associated with innovation, ambition and imagination.
Gardens International is a LEED Gold building, providing high performance Grade A office space. Its unique character is enriched by its combination of dynamic contemporary architecture and the old heritage buildings. It reimagines one of Limerick's most historic and innovative buildings for the 21st century.
Limerick Twenty Thirty is a special purpose vehicle, created by Limerick City and County Council to transform disused, strategic sites in the city and county into economic engine rooms of growth. We feel as though JJ Rhatigan played an important role in aiding this initiative, by constructing an exceptionally high specification workspace.
 'No.26' Carolyn House, Croydon
Category: BIM Excellence
Client: HSBC Pension Fund (UK) Limited
Lead Architect: Liam Russell Architects
Contract Value: £32.5 million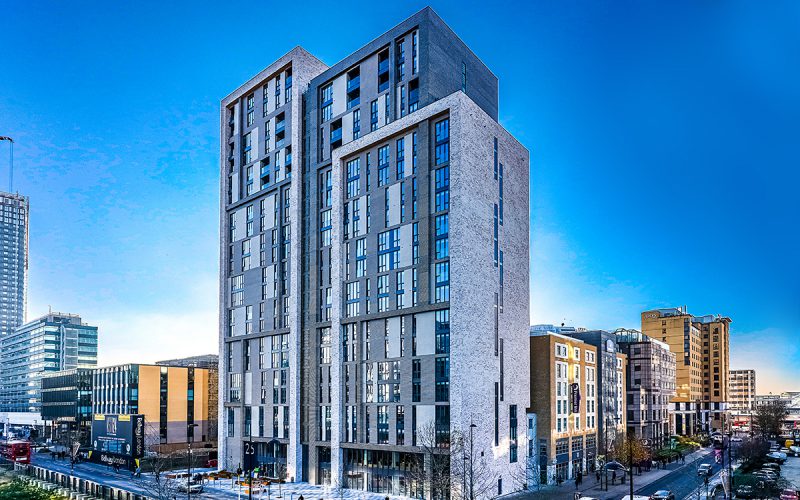 JJ Rhatigan recently completed a major 23 storey, 183 apartment build-to-rent scheme Carolyn House, Croydon where a 'Golden Thread of Building Information' initiative was implemented digitally. The initiative demonstrates BIM excellence applying best practice in project delivery through the use of data, Autodesk BIM360 platforms and digital assets which sets an exemplar for future projects.
The project commenced mid-2017. In the wake of the UK Grenfell Tower disaster, the industry was subject to a major interrogation in the form of an Independent Review of Building Regulations and Fire Safety with Dame Judith Hackitt publishing her final report, 'Building a Safer Future' in May 2018.
The report set out fundamental recommendations in respect to establishing a 'Golden Thread' of building information as evidence of change control and associated record keeping. The aim is to create transparency, ensure accountability for decisions and disincentivise corner-cutting.
Ultimately, JJ Rhatigan's BIM initiative implemented the principles set out in the Hackitt report, providing an accurate digital record of fire safety / installation to safeguards those who will use, live and work in buildings in the future.
Furthermore, JJ Rhatigan have led the field in embracing new technology across their supply chain, through training and bringing subcontractors along for the journey, many of which have changed their systems on other projects as a result.
 'No.26' Carolyn House, Croydon
Category: International
Client: HSBC Pension Fund (UK) Limited
Lead Architect: Liam Russell Architects
Contract Value: £32.5 million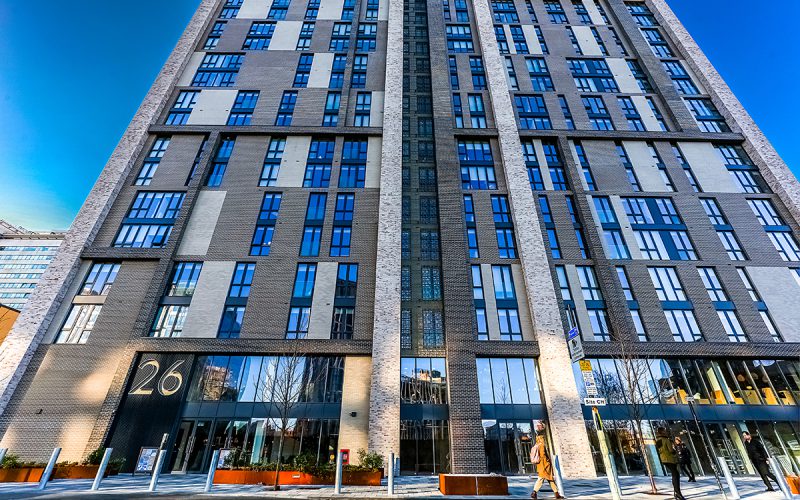 Carolyn House, Croydon is an immensely successful project involving the major conversion of an existing 1960's office block into a modern 23 storey, 183 apartment build-to-rent scheme.
We have tackled complex construction challenges with innovative solutions, such as a 6-storey rooftop addition and a major recladding package in the wake of the London Grenfell Tower fire disaster, mitigating for major building regulation changes which occurred as a result.
We have delivered a project accommodating for several design changes throughout construction as the projects end-user, a PRS provider was introduced. The team have satisfied numerous client stakeholders throughout the project, with a risk averse ultimate client – HSBC Pension Fund.
The building has been transformed from one of dated 1960's fabric and performance characteristics to that of a virtually self-sufficient sustainable 'machine for living' to suit the requirements of 21st Century occupation. This provides for a sustainable future for all, along with the substantial housing opportunities brought to the market in a time of shortage.
Finally, on this project in particular we have led the field in embracing new technology across our supply chain and establishing a robust digital 'Golden Thread' record of building information, critically for fire safety records.
Trinity Business School TCD, Dublin
Category: Education
Client: Trinity College Dublin
Lead Architect: Scott Tallon Walker
Contract Value: €48.4 million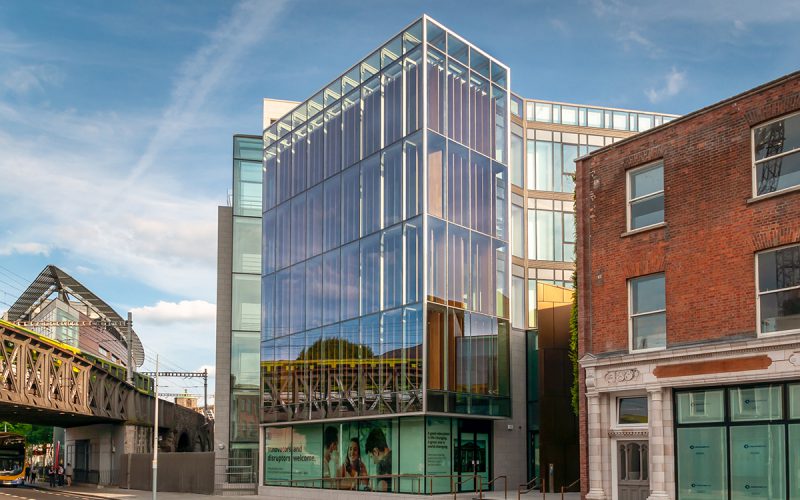 Trinity Business School truly was a complex project. As the main contractor, JJ Rhatigan brought a confidence and a deep level of experience to this city centre development. The collaborative approach taken from the outset was key to this project's delivery and reflects the mutual respect and trust we enjoy with our client, Trinity College Dublin, our project design partners and subcontractors, together with Dublin City Council, city transport authorities and Irish Rail. From the installation of 12-ton beams within the auditorium, involving meticulous traffic management, to the precision engineering required to fit the helical staircase, all construction was carried out with relatively little disruption to campus life of TCD.
As a registered Heritage Contractor, we have the specialist conservation and restoration skills required to breathe new life into the protected buildings of Pearse Street.
As a BIM level 2 project, we led the process communicating and sharing knowledge across all aspects of the build with every project stakeholder.
JJ Rhatigan is proud to have successfully delivered the new Trinity Business School. The development features nZEB energy performance achieved through a combination of passive design and low energy building and provides an enhanced educational environment for generations to come.