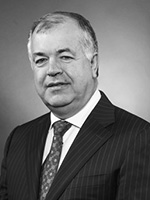 PADRAIC RHATIGAN

Managing Director
In July 1981, Padraic Rhatigan became the second generation leader of JJ Rhatigan & Company. Following in the footsteps of his father, John J Rhatigan, Padraic became Managing Director of the company in 1982. Since then, he has led the group to success with a move into the development field in the 1990s, and continued expansion into new sectors and new regions with offices throughout Ireland and the UK.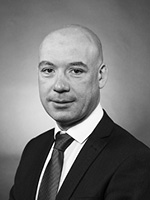 GER RONAYNE

Group Operations & Construction Director, UK Managing Director
Ger Ronayne joined JJ Rhatigan & Company in 1998 as a Senior Site Engineer. Within six months, he had become a Project Manager. In 2000, he was promoted to Contracts Manager, reporting to the Contracts Director. In 2006, Ger progressed to Regional Director responsible for operations in the West, Midlands and North West Regions, and the UK. Ger has a wealth of experience in construction across all sectors overseeing Programme, Budget, Health & Safety and Quality standards.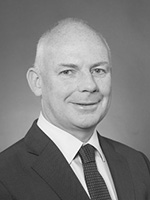 GERRY KELLY

Financial Controller
After completing a B. Comm at the National University of Ireland, Galway in 1984, Gerry Kelly joined Ernst and Young in Dublin. During his time there, he was admitted to the Institute of Chartered Accountants. Subsequently, Gerry worked at GE Capital Woodchester HQ in Dublin, before joining JJ Rhatigan & Company in 1992. He has overall responsibility for the finance function within the Rhatigan Group.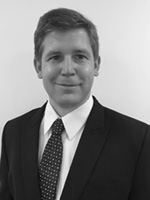 TOM NEYLON

Regional Director
Tom is Regional Director for the UK with extensive experience working on new build, refurbishment and D&C projects ranging from £100k to £160m. Tom's background as a QS has ensured a strong attention to detail and a drive for the best commercial outcome for all parties without compromising time, quality and safety.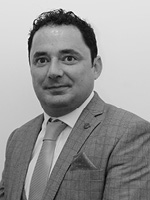 JASON FLYNN

Commercial Manager
Jason is the Commercial Manager for the UK responsible for securing new contracts, cost control on numerous projects and updating our clients on budgetary control. He also oversees snagging and defects management for projects nearing completion.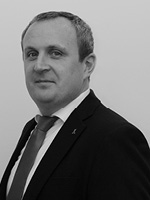 BERNARD BARTLEY

Commercial Manager
Bernard is Commercial Manager for the UK responsible for financial control and various projects design co-ordination. With a strategic outlook, Bernard aims to optimise value at every opportunity for our clients and stakeholders.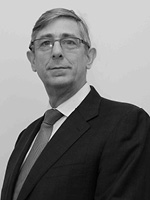 RAY BLYTHE

Operations Manager
As Operations Manager, Ray has recently been responsible for numerous commercial office refurbishment, remodelling and new build projects in London. Ray takes responsibility as key client contact on projects, dealing with high level and strategic issues. Ray leads from the front, maintaining the teams focus on achieving each projects time, cost, quality, health safety and environmental obligations.
CRISTINA CHITIMUS

Operations Manager
Cristina is Operations Manager for the UK responsible for the performance, productivity, efficiency and profitability of operations through the provisions of effective methods and strategies. Her knowledge and experience in construction management, construction law, surveying and planning, provide inspired leadership and promote a company culture that encourages morale and performance. She also promotes the great opportunities for women in the construction industry with many chances for specialisms and diversification by participating to Women in Business seminars, conferences and workshops.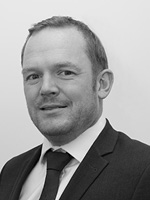 KEVIN CULHANE

Contracts Manager
Kevin is an experienced Contracts Manager who is a good communicator and works well in challenging environments. He works closely with clients to develop delivery strategies that can be carefully implemented in detail with the entire delivery team.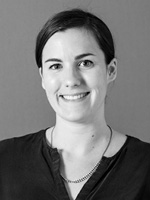 NICOLE PATERSON

Bid & Marketing Manager
Nicole leads our bid and marketing activities for the UK. She takes an active role in motivating teams during pre-construction and estimating, ensuring information is presented consistently and clearly for our clients. With a passion for architecture, design and the built environment, Nicole's role extends to business development, actively seeking new business partnerships and identifying new project opportunities.