The construction industry today is a dynamic, ever changing work environment. We are dedicated to continuous improvement strategies, applying new technologies and expanding and advancing to provide high quality solutions to complex challenges.
We support the management of every project with a dedicated team of specialists to deliver the best solution for each client. Our wide network of construction industry experts, depth of knowledge and experience, and exceptional customer service gives our clients peace of mind and reassurance that their interests will be managed thoroughly and resourcefully.
The four cornerstones of success for any project we deliver comprise: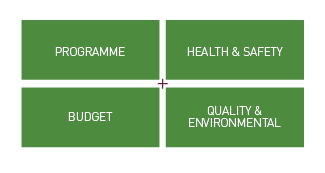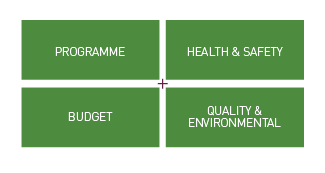 We maximise clients' resources by efficiently procuring labour, materials and equipment. Our systems and proven processes ensure the cost-effective coordination of planning, design, estimating, contracting and construction. In addition to programme and project management, we manage logistics, start-up and commissioning, turnaround and maintenance. The results are well managed projects, a reduction in unnecessary expenditures, shorter schedules and marked improvement in quality and safety performance.